It may seem funny but some of the most famous discoveries were discovered by accident


In this post, we'll be revealing some of these
Microwave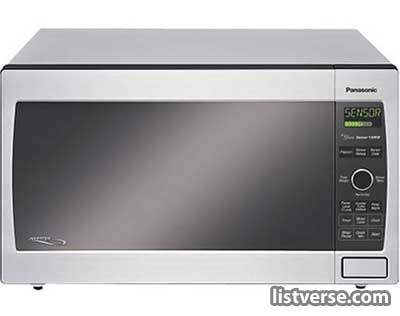 Percy LeBaron Spencer of the Raytheon Company was walking past a
radar tube and he noticed that the chocolate bar in his pocket melted.
Realizing that he might be on to a hot new product he placed a small
bowl of popcorn in front of the tube and it quickly popped all over the
room. Tens of millions of lazy cooks now have him to thank for their
dull food!

Penicillin
In 1928, Scottish Scientist Sir Alexander Fleming was studying
Staphylococcus – the bacteria that causes food poisoning. He turned up
at work one day and discovered a blue-green mould that seemed to be
inhibiting growth of the bacteria. He grew a pure culture of the mould
and discovered that it was a Penicillium mould. After further
experiments, Fleming was convinced that penicillin could not last long
enough in the human body to kill pathogenic bacteria, and stopped
studying it after 1931, but restarted some clinical trials in 1934 and
continued to try to get someone to purify it until 1940. The development
of penicillin for use as a medicine is attributed to the Australian
Nobel Laureate Howard Walter Florey – he shared the Nobel Prize with
Fleming and Ernst Boris Chain.

sassy86




Number of posts

: 1227


Age

: 31


Location

: Where I truly belong


Registration date :

2011-09-03



Potato Chips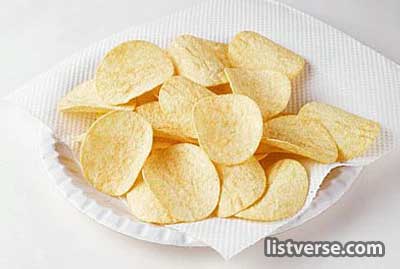 The first potato chip was invented by George Crum (half American Indian half African American) at Moon's Lake House near Saratoga Springs, New York, on August 24, 1853. He was fed up with the constant complaints of a customer who kept sending his potatoes back to the kitchen because they were too thick and soggy. Crum decided to slice the potatoes so thin that they couldn't be eaten with a fork. Against Crum's expectation, the customer was ecstatic about the new chips. They
became a regular item on the lodge's menu under the name "Saratoga Chips" and a large contributing factor of the Western world's obesity problems.

sassy86




Number of posts

: 1227


Age

: 31


Location

: Where I truly belong


Registration date :

2011-09-03



POST-IT NOTES
The invention of the humble Post-It Note was an accidental collaboration between second-rate science and a frustrated church-goer. In 1970, Spencer Silver, a researcher for the large American corporation 3M, had been trying to formulate a strong adhesive, but ended up only managing to create a very weak glue that could be removed almost effortlessly. He promoted his invention within 3M, but nobody took any notice.
4 years later, Arthur Fry, a 3M colleague and member of his church choir, was irritated by the fact that the slips of paper he placed in his hymnal to mark the pages would usually fall out when the book was opened. One service, he recalled the work of Spencer Silver, leading to an epiphany – the church being a good a place as any to have one, I suppose – and later applied some of Silver's weak yet non-damaging adhesive to his bookmarks. He found that the little sticky markers worked perfectly, and sold the idea to 3M. Trial marketing began in 1977, and today you'd find it hard to imagine life without them.

sassy86




Number of posts

: 1227


Age

: 31


Location

: Where I truly belong


Registration date :

2011-09-03



Roy Plunkett – Teflon
American researcher Roy Plunkett was experimenting with gases for Freon refrigerants for Dupont in 1938 when he inadvertently left a sample out overnight. By morning, it had frozen to a whitish wax. But rather than consign the lump to the trash, he tested it to discover some of its very unusual properties. By 1945 it was trademarked as Teflon and Dupont managed to find a wealth of applications for its latest profit maker, from kitchenware to cable insulation. Plunkett stayed with the company and at the time of his retirement in 1975, he was director of operations for Freon products. Teflon has since earned billions for Dupont. It goes to show how prudent investment in R&D, combined with a spot of luck, can help businesses generate mass profits.

sassy86




Number of posts

: 1227


Age

: 31


Location

: Where I truly belong


Registration date :

2011-09-03



Ohhhhhhhhh,nice topic dear sassy..thousands of thanks

mimi cici




Number of posts

: 399


Age

: 29


Location

: Algeria


Registration date :

2010-02-13



Welcome sister


sassy86




Number of posts

: 1227


Age

: 31


Location

: Where I truly belong


Registration date :

2011-09-03




---
Permissions in this forum:
You
cannot
reply to topics in this forum